Features Always included in your account.
Longread, slides or theater.
Craft your story in the most compelling way possible.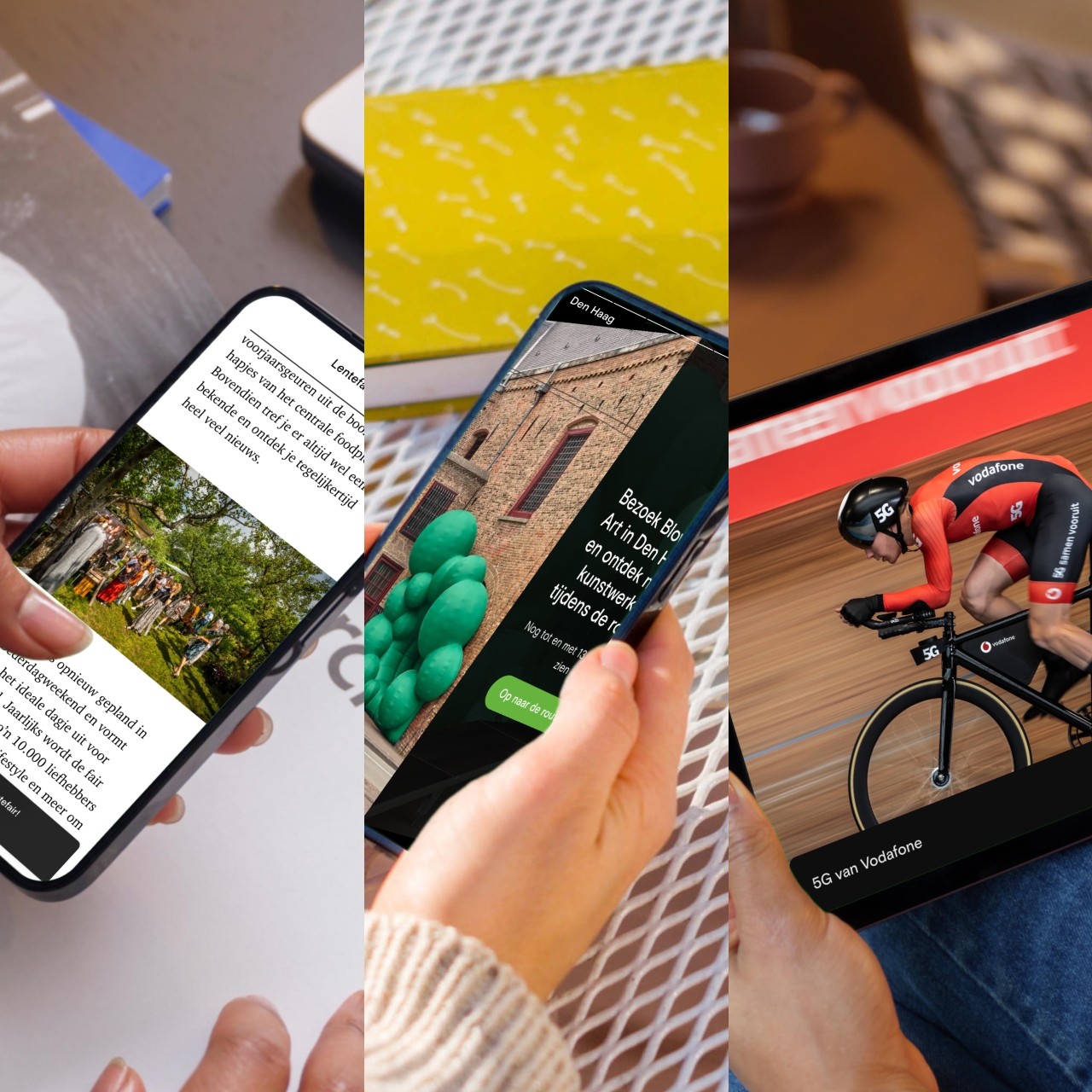 Easy-to-use editor.
Turn your content into advertorials in no‑time.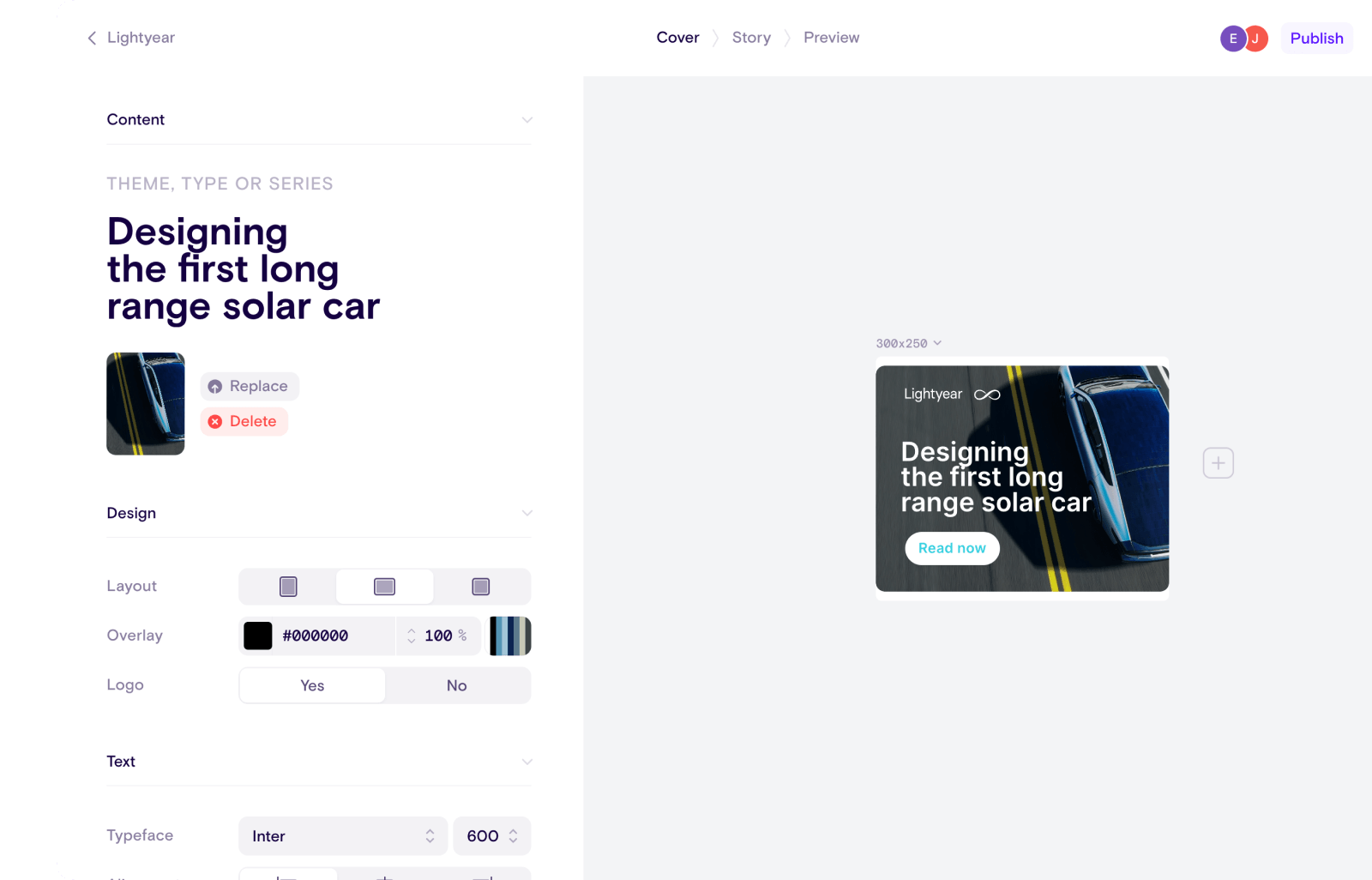 One dashboard.
Campaign content and data at your fingertips.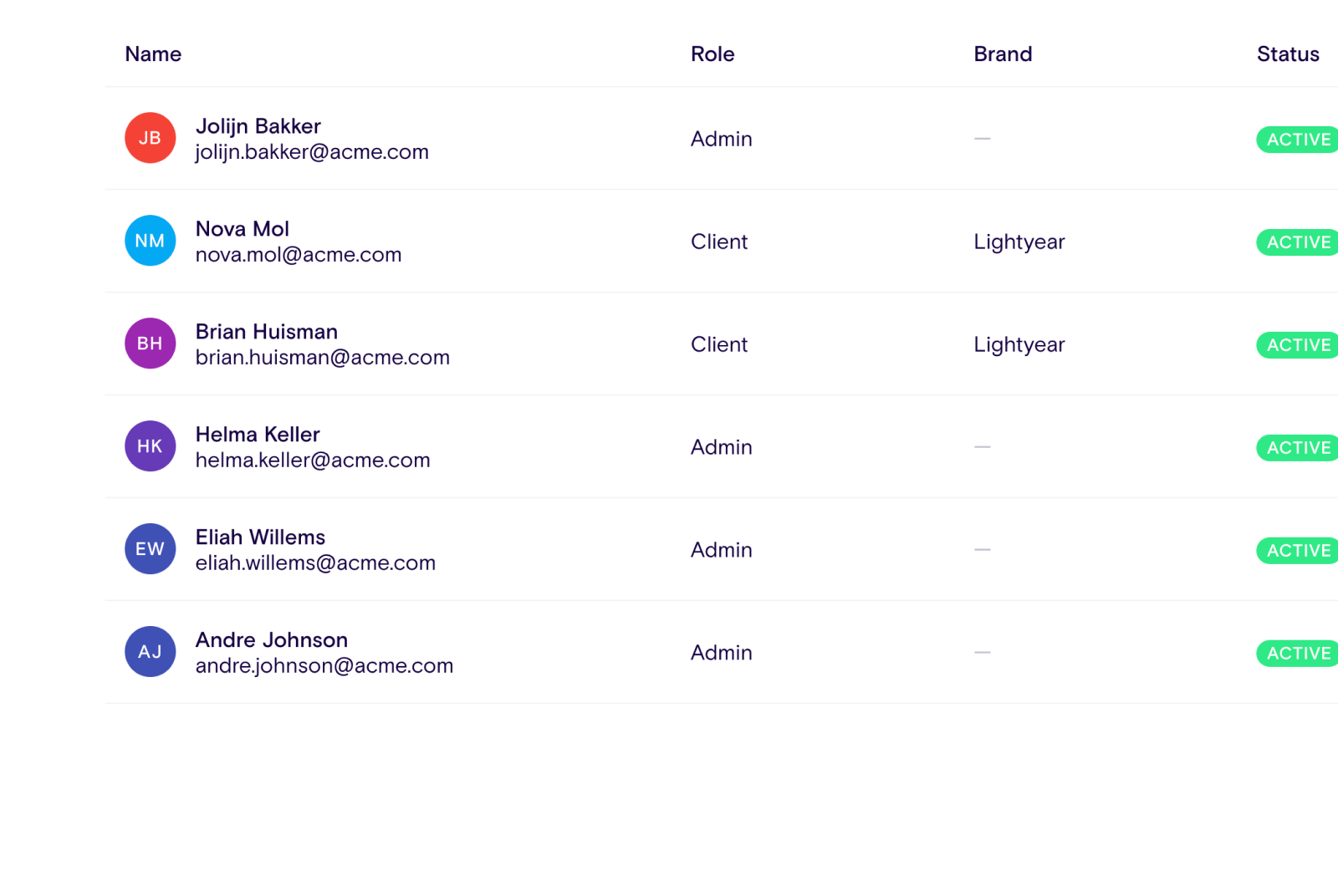 Ad serving.
Reach your target audience with ease.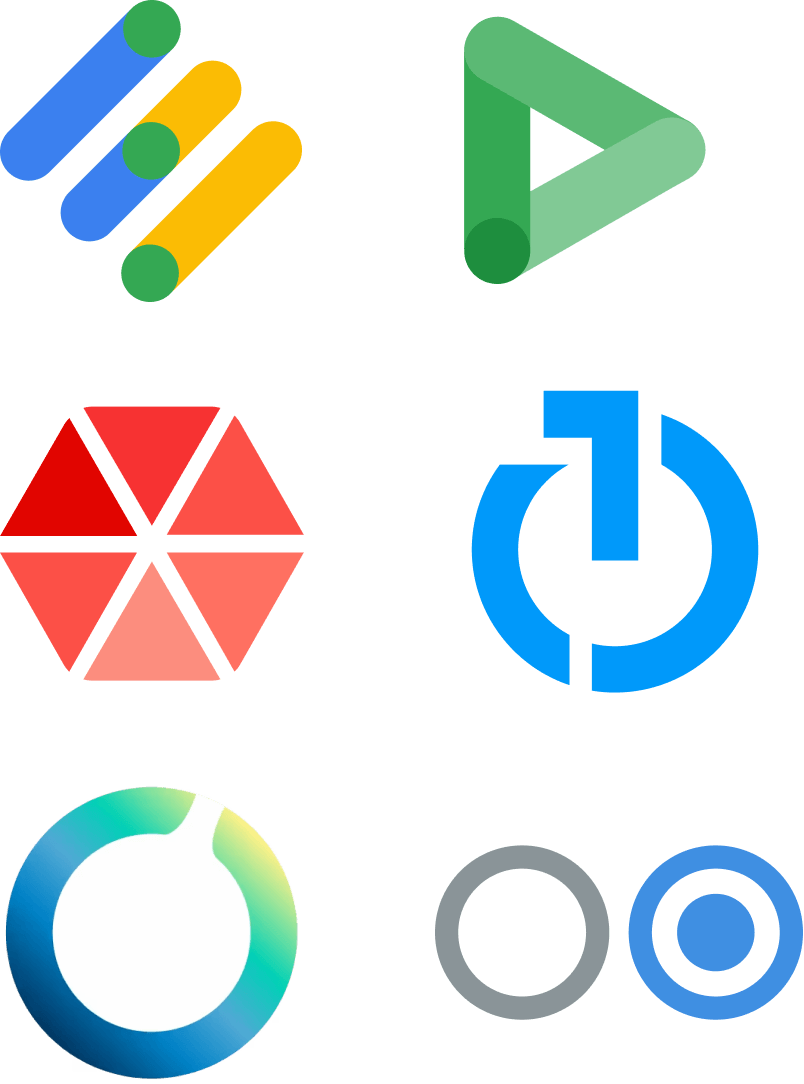 Reporting.
Gain a bird's-eye view of your campaigns.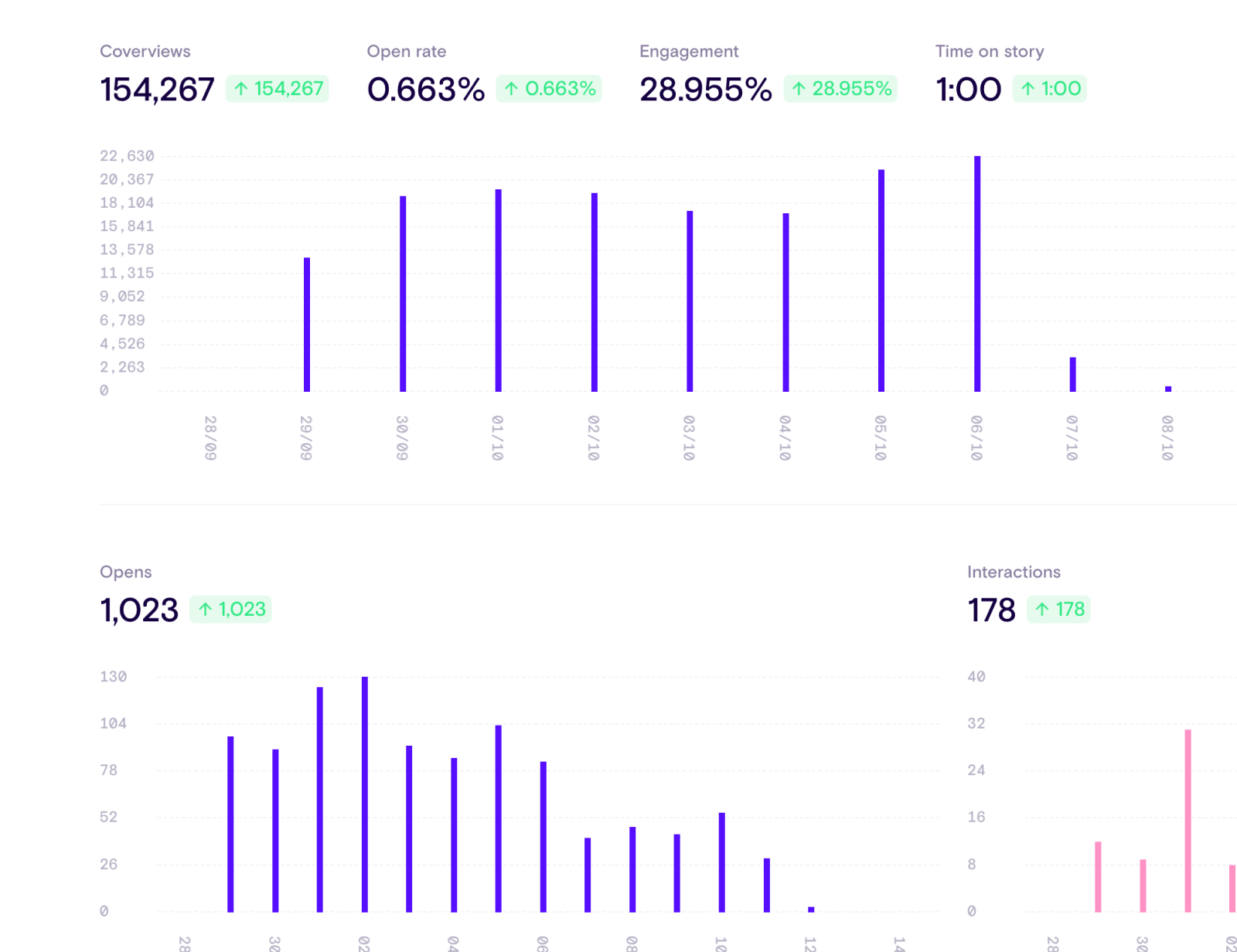 Can I try Coverstories for free?
Yes. When we approved your account you can try all the features of editor for free. You only pay when you decide to run your advertorials at scale with the help of your DSP or SSP. Get in touch to learn more about our trial package with includes a number of free impressions.
Who can use Coverstories?
Our service is built to be used by creative agencies and media companies who want to offer advertisers something special, as well as advertisers who do their own digital media buying.
Do you prices include VAT?
No. All prices exclude VAT / BTW.
How many Coverstories can I publish and promote?
You can publish as many Coverstories as you like.
What kind of tracking, analytics and reporting do you offer?
We measure views, open rate, visits, time spent, interactions and engagement per Coverstory and display this in your dashboard. You can also check and download in-depth reports, which tell you in which titles your advertorials performed best. Our Deep Engament Score summarizes you how much readers appreciate your content and allows you to compare the results of different stories.